Display Homes
The following homes are currently on display at our office location, 50 Carr Road, Trout Creek, ON.
If you are interested in a tour, please contact us.
Our 1165 square foot modular home, built to satisfy zone 2 energy regulations, is the pinnacle of contemporary living. The home features three bedrooms, and two bathrooms that include medicine cabinets and showers.  A 1400 watt electric fireplace makes the living area cozier and more fashionable. Upgraded vinyl siding is displayed on the exterior, and vinyl flooring is used throughout the interior. This home perfectly balances convenience, elegance, and comfort with a patio door option, soft-closing cabinet doors and drawers, and more kitchen cabinets.

Introducing the Opal Modular Home, a stylish and compact living solution designed for modern comfort and functionality. This thoughtfully crafted dwelling boasts two bedrooms, offering a private retreat for individuals, couples, or small families.
With a well-appointed bathroom, every essential need is met with convenience and efficiency
. The Opal's clever layout maximizes space efficiency, utilizing every square foot of its 920-square-foot footprint. Whether you're seeking a cozy home or a practical vacation retreat, the Opal Modular Home offers the perfect blend of compact design, contemporary aesthetics, and comfortable living.


Introducing the Aberdeen modular home, a stylish and spacious residence designed for modern living. Boasting three bedrooms, two bathrooms, and a generous total area of 1512 sqft, this home offers both comfort and functionality. With its thoughtfully designed layout, the Aberdeen provides ample space for relaxation, entertaining, and everyday activities. Experience the perfect combination of style and functionality with the Aberdeen modular home.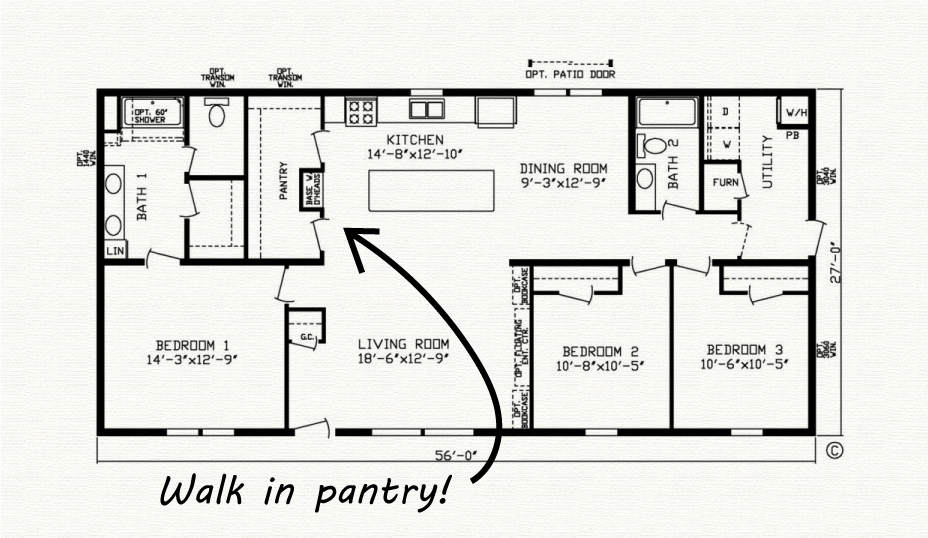 The Brandon modular home is a perfect blend of comfort and functionality. With its thoughtfully designed layout, this charming residence offers 2 bedrooms, 2 bathrooms, and a spacious interior spanning 1012 sqft. The Brandon is meticulously crafted to provide an ideal living space for individuals, couples, or small families. Its well-appointed bedrooms offer tranquility and privacy, while the two bathrooms ensure convenience and ease. Whether you're relaxing in the cozy living area, cooking in the modern kitchen, or enjoying the outdoors on the porch, The Brandon modular home effortlessly combines style and practicality to create a delightful living experience.