Northern Comfort Modular Homes is a dealer for Fairmont Homes; a leading modular home manufacturer based out of Nappanee, Indiana, USA. Fairmont Homes has a great collection of floorplans, that range in size up to 1,717 square feet. All of their homes meet Ontario Building Codes, CSA A-277 standards, as well as the specific building requirements in your area of build. Fairmont Homes also builds zone 2 homes for the colder Northern Ontario climate.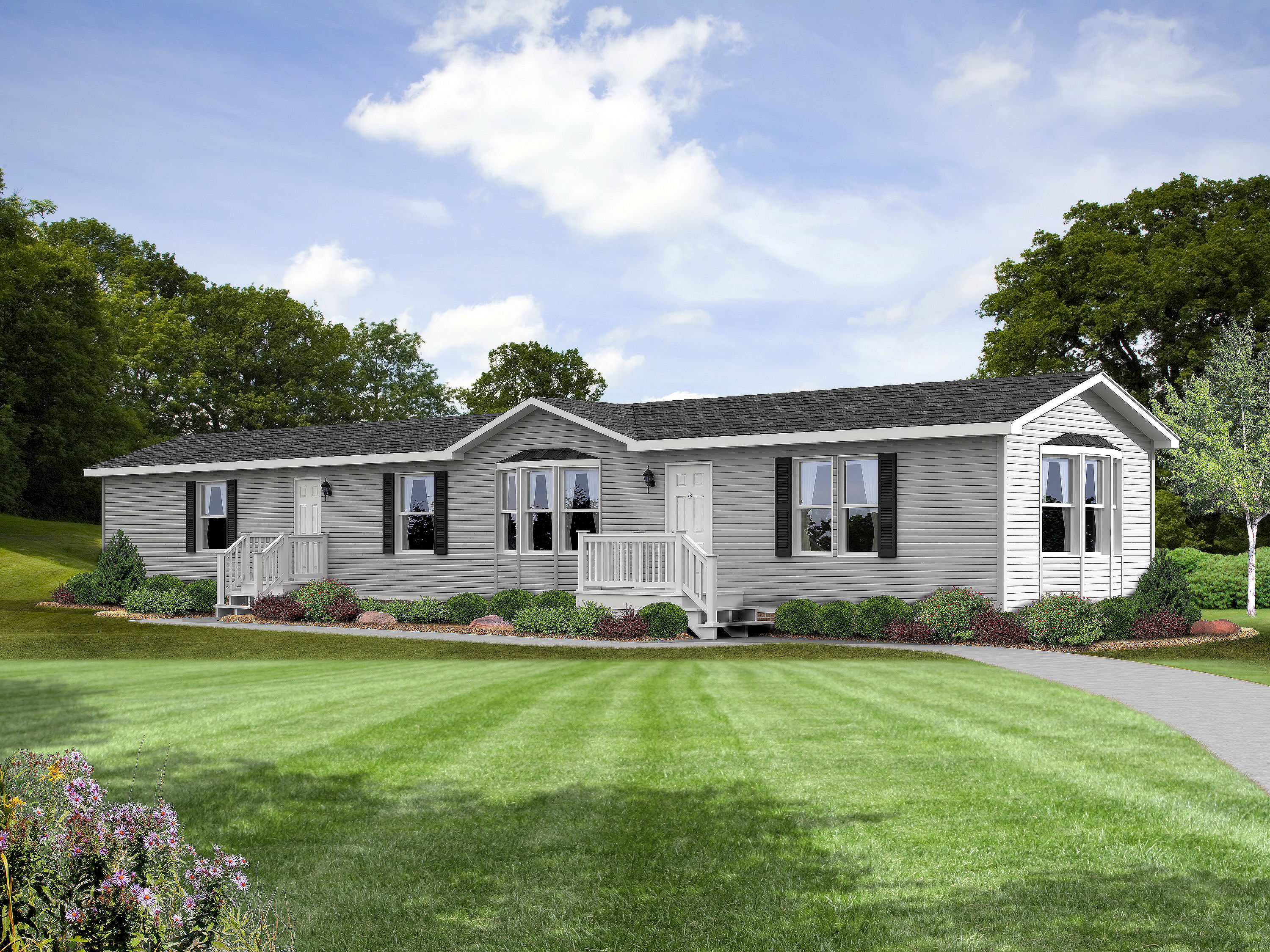 SINGLE SECTION HOMES
The most affordable option – single section homes. These units arrive in one piece and are very easy to install. They come complete with flooring, furnace, appliances, and hot water all installed. They are available in size up to 1,165 square feet as a 3-bedroom, 2-bathroom model. They are NOT, however designed to be installed over a basement. They are designed to be simple and affordable. Click HERE for our Single Unit floorplans 

SECTIONAL HOME FLOORPLANS
Need more square footage and basement options – the answer is sectional homes. These units come as 2 pieces when delivered and can typically be installed over a pad, crawlspace, or basement. We offer configurations from 2-3 bedrooms, 2 bathrooms. The homes come complete with walls painted, flooring and appliances installed, and furnace and hot water included. Once your home arrives on site, Northern Comfort Modular Homes will have its qualified staff finish installing your bungalow on its foundation or concrete pad. Building a home has never been so easy! Take a look at our floorplans and connect with us so we can get you a home you will enjoy. Click HERE for our Sectional floorplans.
For nearly forty years Fairmont Homes has met the dreams of home owners seeking beautifully personalized value packed homes. Today we offer even more exciting choices and custom features to further enhance your lifestyle. Our industry leading, on site cabinet craftsmen continue to build beautiful hardwood custom kitchen cabinet selections. We offer customized entertainment centers, unique built in storage cabinets, planning desks and more!
Fairmont Homes interior designers continually incorporate design trends from around the world to bring to life our color pallets with carpets, countertops, ceramic tiles, beautiful wood cabinets and window treatments. These exciting options allow you to custom design your home to your individual taste preference. Our state of the art climate controlled manufacturing facilities in partnership with our design teams offer floor plan choices and home layouts engineered with ENERGY STAR features and ease of maintenance. We continually strive to meet the needs and desires of busy families, empty nesters and home buyers realizing their dream of ownership for the first time.
Fairmont invites you to view our many home designs that feature brand names such as Pella, Trane, Owens Corning and Moen. Discover a new and better way to build your dream home at a fraction of the cost of traditional site construction.
Find out more at www.FairmontHomes.com 
Here are some videos…  One of the Fairmont plant and one of a modular build.